Daniel Horwood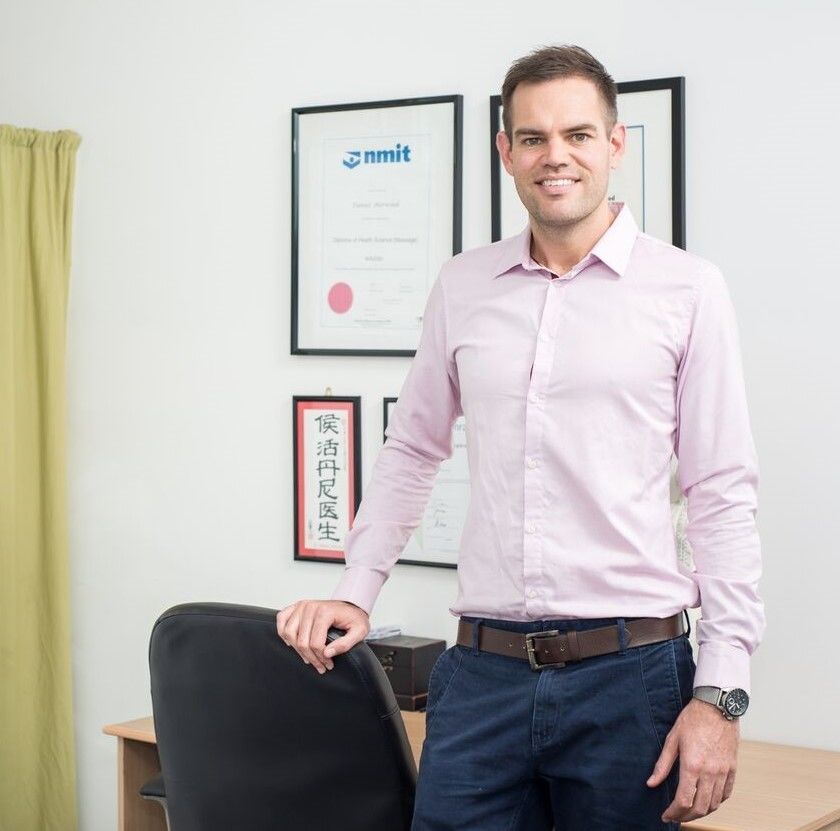 Daniel is a professional, caring and compassionate Chinese Medicine practitioner and Massage Therapist. He obtained his Chinese Medicine credentials in Australia and furthered his skills and expertise in Shanghai's famous Shu Guang Hospital, China, working in the Oncology, Gynaecology, Internal Medicine and Acupuncture departments.
Now in his 12th year of practice he is still extreamly passionate and dedicated to helping people feel great. He is a registered Doctor with the Chinese Medicine Board of Australia and a member of the Australian Natural Therapies Association.
His training in Health Science is extensive and he also specialises in a range of Massage Therapies including remedial, sports and relaxation massage. With over 18 experience in Massage Therapy, his work has lead him to deal with international and national sporting teams, USA olympic athletes, working in major hotels across Melbourne and now owning and operating his own clinic.
His belief in the underlying root cause or illness based on a holistic approach has led him to develop techniques to assist people from all walks of life.
QUALIFICATIONS

Bachelor of Chinese Medicine (Acupuncture and Herbal Medicine)
Diploma of Health Science- Massage
Clinical experience in Shanghai Shuguang Hospital, China
Registered with A.H.P.R.A
Member of A.N.T.A